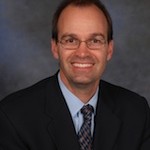 Dr. Christopher Miller, founder and director of The Boys Institute for Growth, has been part of our team since 2010. He has a special interest in boy issues, being himself one of three boys and the proud father of Joshua.
To request a Healthy Chats for Boys seminar please send your request and we'll be happy to set you up with Dr. Miller!
Testimonial
"The Healthy Chats discussion created by Dr. de Freitas was FANTASTIC! Completely informative, without being explicit and age appropriate. I'd highly recommend it when the boys are in 4th or 5th grade. It took an uncomfortable topic and made it very approachable."
Jolee
Puberty in Boys:
A Helpful Healthy Chats Q&A…for Parents*
* Grandparents & Guardians too!
Bibliography: Books for Boys
My favorite new book for boys is:
Guy Stuff  by Cara Natenson from the American Girl Publishing Company.
Puberty in Boys. Normal Body Changes in Preteens
by Chrystal de Freitas, M.D.
 (published by Health Infonet, Inc.)
 
This basic booklet addresses the changes associated with puberty and offers a review of what happens in boys.
Puberty Boy
 by Geoff Price
. This is a photographic book, quite different from what's available in the US. This book was written by Mr. Price who runs the Pathways to Manhood camps for boys and their fathers in Australia. This very well done book is beautifully photographed, easy to read, and relates to how other boys experience puberty.