Healthy Chats is a virtual workshop!!
First and above all we trust that you and your dear ones are staying healthy during this trying time that we are all experiencing. In view of school closures we realize many of the spring health education classes are not be taught and we, at Healthy Chats, are here to help.
Healthy Chats is now available as a virtual workshop!
Our format will be similar yet a bit different in view of the challenges and benefits of doing the seminar on line. We will continue to offer you and your family age appropriate information regarding conception, birth and puberty. There'll be some videos and activities to participate in online during and after the seminar.
If you decide you want to have a online group experience, for sure, you can always put your group together and we will host the seminar for everyone via Zoom.
The price is same and the amazing educator are eager to get started.


What to expect:
The Healthy Chats curriculum is both intriguing and fun! The material engages the audience in a way that not only impacts them but allows for quality information retention. Each section offers communication points between leader and listener along with role playing and games. Every child will have a proper understanding of their bodies and the growth stages they are or will be going through. Designed and approved by physicians, Healthy Chats curriculum is unmatched in both quality and impact.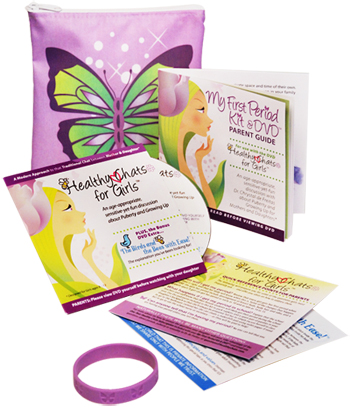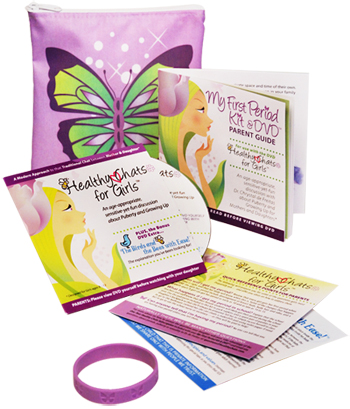 My First Period Kit & DVD
Because you're always there for your daughter and she deserves the very best!
99 Minute DVD with a fun, informative Healthy Chats for Girls seminar for you to view with your daughter, plus a helpful, age-appropriate bonus extra: The Birds and the Bees with Ease!
Pretty Pad Purse easily slips into your daughter's school bag.
Full Color Parent Guide takes you through topics covered in the seminar and DVD.
Quick Reference Card helps parents tackle questions young girls frequently ask. One side addresses menstruation while the other side covers the birds and the bees.
Trendy Butterfly Bracelet is a fashionable token gift for your tween girl.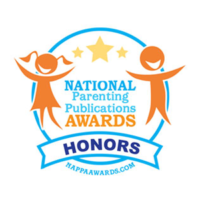 My First Period Kit & DVD has received "HONORS" from the National Parenting Publications Awards (NAPPA) in the DVD category! CONGRATULATIONS and THANK YOU to all the parents who have support and participated in the Healthy Chats program.
National Parenting Publications Awards (NAPPA)
HONORS Award, DVD category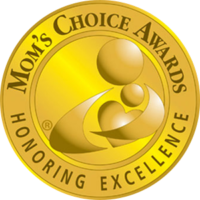 The Mom's Choice Awards® (MCA) has named Healthy Chats LLC's My First Period Kit & DVD ™ among the best in family-friendly educational products. The awards program recognizes authors, inventors, companies, parents, and others for their efforts in creating quality family-friendly media, products, and services.
Mom's Choice Awards® (MCA)
Mom's Choice Award GOLD Award