new_dj6qxl
Puberty is like a Bridge! Pubertybridge What is Puberty? Puberty is a period of physical and emotional development that begins when a child's body starts to change into an adult body. This process is different for everyone and can start anytime between the ages of 8 and 13. During puberty, your body [...]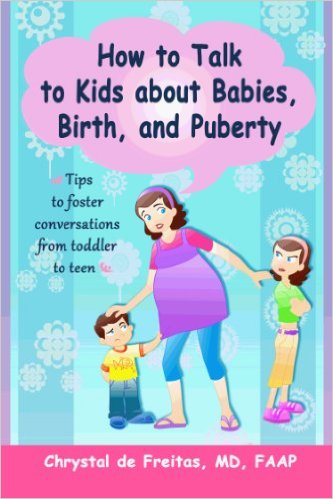 How to Talk to Kids about Babies, Birth, and Puberty
Tips to foster conversations from toddler to teen
Many parents dread the topics of sex and sexuality. Some avoid "the talk" altogether, hoping that school curriculum or other outside information will reach their children and satisfy their questions and curiosity. Others shy away from certain topics and try to give just enough information to quell the conversation for the moment. But children are born with a natural curiosity about everything, including their bodies.
Fostering healthy conversations about sex and sexuality will empower your child, teach values and ideas that you live by, and give the knowledge and confidence needed to make healthy, informed decisions!