If you are not in the San Diego area, or unable to put together a group of girls, you now have the opportunity to have your own
Healthy Chats Course online.

Be confident in your ability to review with your daughter the age-appropriate details of puberty, birth, and conception from the privacy of your home. Our first online
If you will like to chat live with Dr. de Freitas, please click here
and set up a time that's convenient.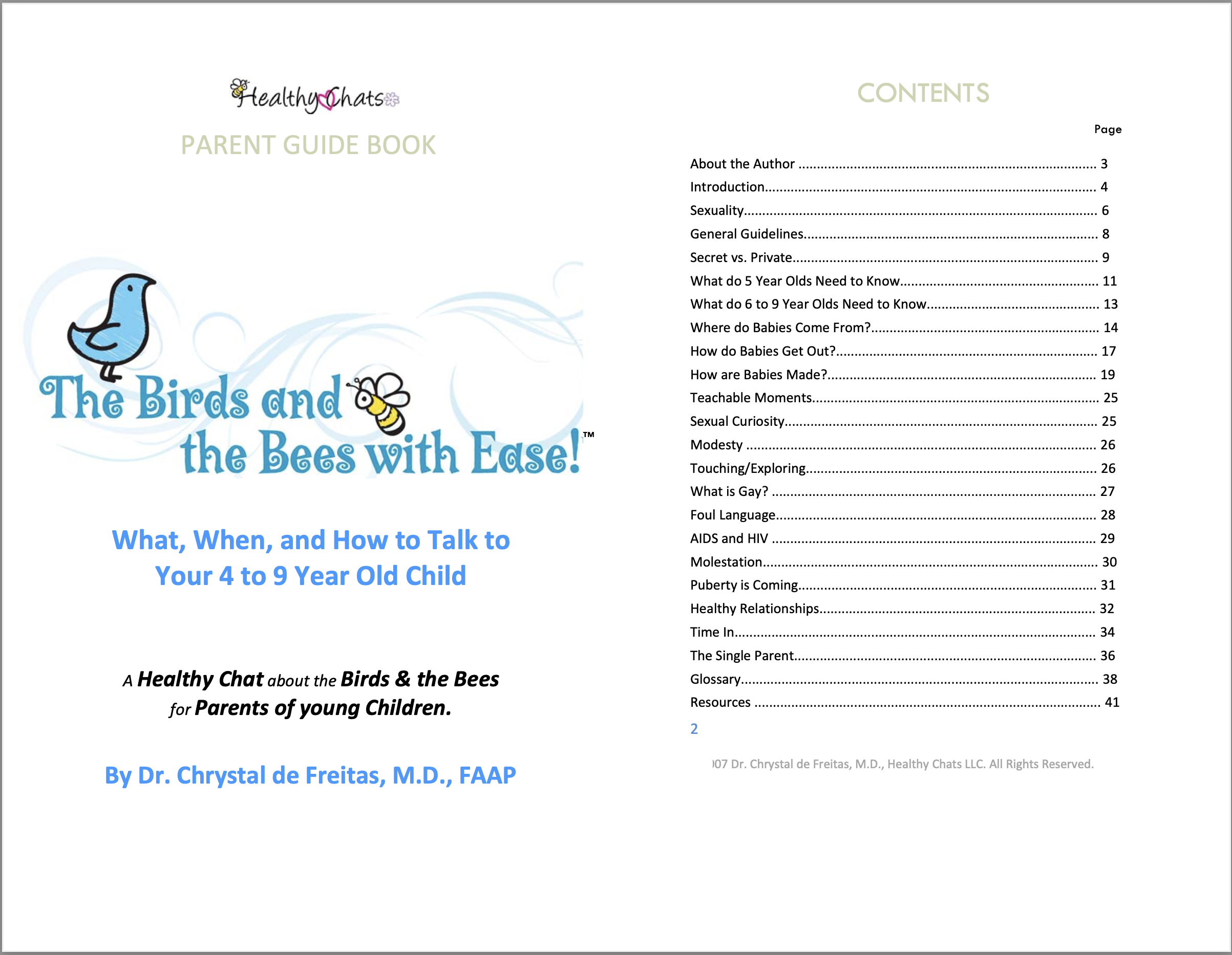 How do I explain conception?
The Birds and the Bees with Ease!
In this FREE e-book, you can set your foundation for talking with your children ages 4 to 12 about birth and conception.
Get your FREE copy of
Dr. de Freitas' E-book
Learn how to craft the ideal message for your family.
When should you start the conversation?
What should you say at the different ages?
How to explain conception and birth.
Receive a free copy of the e-book The Birds and the Bees with Ease!