Heather Robert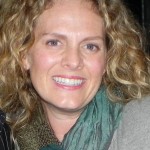 As the mother of three daughters, Heather Robert has participated in Dr. de Freitas' mother/daughter presentations and "The Birds and the Bees with Ease" parent seminars over the years. When her ten-year-old daughter said, "Mama, this may sound weird, but I'm actually excited about getting my first period," Heather knew that the information and guidance provided by Healthy Chats had served her well.
Heather has been a Healthy Chats health educator since 2012 and is incredibly honored to help other mothers foster a foundation of open, comforting communication with their daughters about puberty and sexuality. She is passionate about providing age-appropriate, accurate information to girls on the cusp of puberty and beyond that will alleviate their anxieties and instill them with confidence and pride about their amazing bodies. In 2015, to help answer follow-up questions from moms about how to navigate middle school and high school with their daughters, she completed her teacher training for the Our Whole Lives 7th-12th grade Our Whole Lives curriculum, part of a comprehensive, lifespan sexuality education program the builds self-acceptance and self-esteem, fosters healthy relationships and improves decision making.
Heather also works to build happy, healthy families as the Center Director and primary teacher for Sweet Sounds Music Together, an early childhood music education program for babies, toddlers and preschoolers. She is an active singer and past board member of the San Diego Women's Chorus, a community arts organization dedicated to encouraging women's creativity, celebrating diversity and inspiring social action. She has also served as a CASA (court-appointed special advocate), mentoring and advocating for teens in the foster care system. A contributor to the Healthy Chats blog, she is the owner of The Write Message, a freelance marketing writing business.
A native San Diegan, Heather grew up in University City and has lived in Rancho Peñasquitos with her husband and children since 2001.
Antoinette Nagai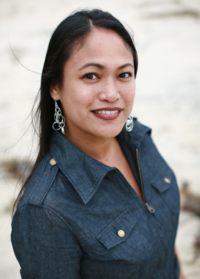 is a counselor at UC San Diego, and now a Healthy Chats Educator. She is the proud mother of an eight-year-old daughter and three-year-old son. Antoinette has a graduate degree in Counseling and School Psychology and minored in Health Care/Social Issues as an undergraduate. As a counselor, Antoinette knows full well the importance of students needing to better understand their bodies and sexual health.
Raised with a very traditional upbringing where puberty was a taboo subject, she strives to create open communication with her own children so they will feel comfortable enough to ask her questions, rather than getting information about sex and puberty from their peers or through popular media. After reading Dr. de Freitas' Birds and the Bees with Ease and using it to have healthy discussions with her children, Antoinette was eager to join the Healthy Chats Team to educate and empower other girls and mothers. She looks forward to participating in the seminar with her own daughter next year! Antoinette resides in Mira Mesa with her children and husband of 12 years.
Stacy Hollomon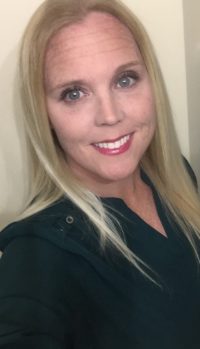 Stacy Hollomon has a Master Degree in Marriage and Family Therapy and is currently a social worker for the County of San Diego. Stacy lives in Mira Mesa with her husband of 15 years and their 14 year old daughter. she is very active in child safety in her community and as a therapist, social worker, Girl Scout Leader and Mother. Stacy understands the importance of giving children accurate age appropriate information to help guide their journey through life.
Stacy was introduced to the Healthy Chats program through her daughter's Girl Scout troop. Stacy and her daughter had a wonderful experience during their own Healthy Chat seminar. That experience led Stacy to become a Healthy Chats Educator. Stacy is very passionate about getting the Healthy Chats program to the community as she feel that the information is essential and the experience that mother and daughter share is very unique. Stacy is a welcomed addition to our Healthy Chats team.
Christopher Miller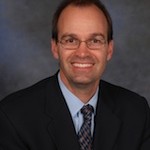 Dr. Christopher Miller is a clinical psychologist with a special interest in boys. He is the founder of The Boys Institute for Growth and has a private practice in Carmel Valley. Dr. Miller has been since Healthy Chats since 2008 and teaches the Healthy Chats for Boys seminars. He is the proud father of Joshua, and his wife Leslie, is also a Clinical Psychologist in practice in Carmel Valley.
Healthy Chats founder, Dr. Chrystal de Freitas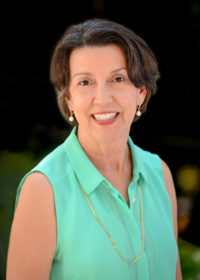 She's a pediatrician, author, and mother of three adult children who has a special interest in health education. She completed her pediatric training at the University of Washington in Seattle, WA, and has been in private practice for 34 years. She practiced with North County Health Services in Encinitas, for 6 years. In 2004, Dr. de Freitas opened her solo private practice of pediatrics, Carmel Valley Pediatrics, in San Diego and presently is part of Children's Primary Care Medical Group in Carmel Valley.
When her own children were going through the health education class at school, Dr. de Freitas realized how difficult it was for her to speak to them about sexuality and could only imagine that other parents had the same concerns and trepidations. After volunteering her time at the local school, she introduced a curriculum for mothers and their young daughters as a way to review with them the basic information about puberty and conception.
These seminars grew in popularity and led to the publication of Dr. de Freitas' first book, "Keys to Your Child's Healthy Sexuality." Also, as a direct result of those early seminars at her children's elementary school, the doctor has been presenting the "Healthy Chats for Girls" mother-daughter seminar and "The Birds and the Bees with Ease!" parents seminar for the past 20 years.
Dr. de Freitas has taught at California's Scripps Memorial Hospital, Scripps Well Being Center, Tri-City Medical Center, and Mende Well Being Center at the UTC. Healthy Chat's seminars have been presented to numerous schools including Notre Dame Academy and Girl Scout troops, and are also offered in the privacy of a host family's home for groups of mothers and daughters.
Dr. de Freitas resides in Carmel Valley with her husband of 40 years.
Jocelyn Bonadio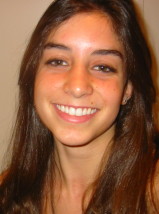 She completed her degree in Piano Performance at Wesleyan University in 2007. Since then, she has been living and working in New York City in the music field, teaching group and private lessons, and volunteering as a music therapist. She has been involved with Healthy Chats since 2004 as it's marketing advisor, monthly blogger, and customer service extraordinaire.