Thank you for visiting HealthyChats.com!
If you have specific questions about booking a seminar for your group, our kit, or the certification process please please email me: info@healthychats.com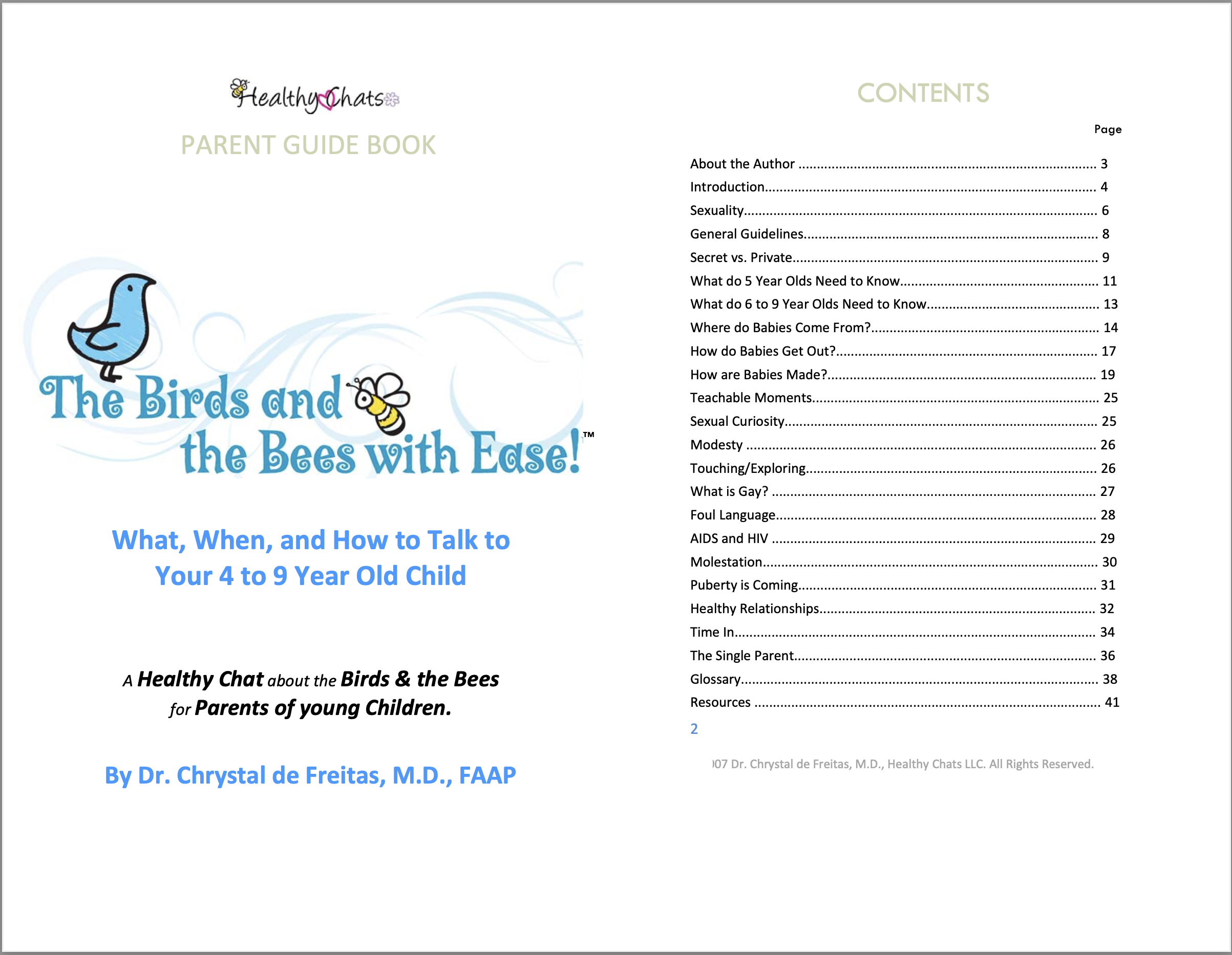 How do I explain conception?
The Birds and the Bees with Ease!
In this FREE e-book, you can set your foundation for talking with your children ages 4 to 12 about birth and conception.
Get your FREE copy of
Dr. de Freitas' E-book
Learn how to craft the ideal message for your family.
When should you start the conversation?
What should you say at the different ages?
How to explain conception and birth.
Receive a free copy of the e-book The Birds and the Bees with Ease!